Carina and Irish open water swimming legend Ned Denison will attempt a quadruple crossing of the legendary Straits of Messina on 20 June.
FOLLOW THE SWIM POST, DURING AND AFTER BY JOINING THE EVENT ON FACEBOOK: CLICK HERE
The Strait of Messina (Stretto di Messina in Italian, Strittu di Missina in Sicilian or the Messina Strait) is the narrow waterway between the eastern tip of Sicily and the southern tip of Calabria in southern Italy. It connects the Tyrrhenian Sea with the Ionian Sea within the central Mediterranean Sea. At its narrowest point, it measures 3.1 km (1.9 miles) in width, though near the town of Messina the width is some 5.1 km (3.2 miles) with a maximum depth is 250 meters (830 feet).
The Strait is characterized by strong tidal currents, that established a unique marine ecosystem and gave birth to the Greek legend of Scylla and Charybdis.  The currents vary every 6 hours and are related to the moon phases, reaching their strongest level in the new-moon and full-moon days. The Ionian and Tyrrhenian waters flow constantly from one sea to the other. Crossing the Strait can be a very challenging from this point of view and requires specialised planning and the ability to sustain a projected pace throughout the crossing.
This, as well as her attempt to cross the Bonifacio Strait on 15 June, is in support of the Little Fighters Cancer Trust (LFCT), a South African organisation that supports children with cancer and their families.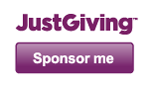 Read full Press release: CARINA TO TAKE SWIM FOR HOPE TO ITALY