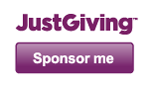 Carina Bruwer, lead player of SAMA Award-winning instrumental pop group Sterling EQ and record holding marathon swimmer, will take her Swim For Hope project to Europe this month, with two big Italian open water swimming crossings planned in support of the Little Fighters Cancer Trust (LFCT), a South African organisation that supports children with cancer and their families.
First, Carina will be attempting a rare crossing of the Strait of Bonifacio (15km) between Corsica (France) and Sardinia (Italy), which – if successful – will make her only the fourth or fifth swimmer to officially complete this crossing in accordance with international open water swimming rules, which entails swimming without a wetsuit or aids of any kind. According to the local organizing company, Diving Mediterraneo, quite a few Italians have done and continue to attempt the crossing in wetsuits and some with flippers. However, the only other recorded unaided swim was done in 2013 by a trio of British swimmers, and according to locals, Italian swimmer Francesco Cacopardo also completed the distance unaided in the 90s or early 00s without aids. In addition to her fundraising efforts, Carina hopes to promote the Strait of Bonifacio swim amongst the international open water swimming community in order to encourage more swimmers to attempt the crossing as an internationally regocnised open water swim. "It's a gorgeous area and in my opinion, a very significant crossing, as you swim from France to Italy. Although it's not mainland France and Italy, Corsica and Sardinia are large and important countries, and the Bonifacio Straits is famous (and quite notorious for its weather and wind), so I think it could become a "big name" crossing.
On 20 June she will attempt an unprecedented 14km quadruple crossing of the Messina Straits between Sicily and Calabria which, if successful, will make her the first woman to cross this unpredictable stretch of ocean more than twice. For this swim, she will be joined by Irish marathon swimming legend Ned Denison, who is – like Carina – one of just five swimmers ever to have conquered the notorious 36km False Bay crossing, widely regarded as one of the most difficult marathon swims in the southern hemisphere. "I am really excited to swim with Ned, as it was he who – after he crossed False Bay in 2012 – really encouraged me to get back into open water swimming. He suggested doing the Messina Straits, and so we decided that four times is better than one – as to really challenge ourselves!"
C A R I N A   B R U W E R   Carina was a household name in open water swimming circles across the world even before she became prominent as a musician. She competed in 7 countries between 2004 and 2006 winning numerous races, completing solo crossings such as the English Channel, Gibraltar Straits and False Bay; breaking nearly a dozen records (national and international), and enjoying significant national and international media coverage. In 2007 she founded instrumental pop group Sterling EQ which, under Carina's guidance, became a headliner in the South African music industry, winning numerous awards and touring nationally and internationally. S W I M   F O R   H O P E After taking a break from open water swimming due to a rigorous touring schedule as well as having started a family in 2008, Carina returned to the sport in 2013 by launching "Swim For Hope" through a dramatic and widely publicized solo rounding of Cape Point for LFCT, raising R17,000. In March 2014, Swim For Hope returned as a group rounding of Cape Point with 14 extreme swimmers raising over R115,000 plus widespread child cancer awareness, and Carina now plans to dedicate a large portion of her big solo swims to Little Fighters Cancer Trust by swimming under the Swim For Hope banner, and inviting fellow extreme swimmers to do so too. L I T T L E   F I G T H T E R S   C A N C E R   T R U S T "Childhood cancer has a desperate effect on the whole family like no other cancer", says Carina. "There are many people – especially sufferers themselves – rallying and doing amazing work for breast cancer and other chronic diseases, but children do not have the same voice nor the ability to spread awareness, making it incredibly challenging for childhood cancer fighters to get the message across and raise much needed funds. Having two perfectly healthy children myself, I simply could not remain untouched by LFCT's work and the cause, and making a small difference to them has made a big difference in my own life. In South Africa, the limited resources are shared between AIDS, Adult Cancers and diseases such as Tuberculosis and Malaria, with child cancer being in dire need of awareness campaigns and support structures. I'm therefore hoping to create some international awareness and support through my European swims". Mandie Erasmus, LFCT's project manager, said "It amazes me every time that Carina steps up for our cause, at times braving dangerous conditions, to promote childhood cancer awareness, and raising funds for the work we do. Childhood Cancer is a silent killer in South Africa. Less than a third of actual childhood cancer cases in South Africa are diagnosed annually, mainly due to a lack of awareness. In the Developed World, which includes Europe and the US, the success rate of childhood cancer treatment is between 80 and 90%. South Africa shares the success rate of the Developing World, which is a mere 10 to 20%. This should not be, as 70% of all childhood cancers are 100% curable IF diagnosed in time. Carina and Swim for Hope, gives the Little Fighters Cancer Trust and the children of South Africa a Voice. Having a Voice, will lead to increased awareness, which in turn will lead to more children being diagnosed, and the entire aim of awareness, is to save lives".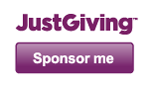 S U P P O R T Public as well as corporate contributions are encouraged and can be made on www.justgiving.com/SwimForHope.  Little Fighters Cancer Trust is a registered NPO with PBO status. Corporate sponsors can contact Mandie on 073 729 6155 or mandie@littlefighters.org.za for organizational information such as taxation and BEE benefits. WEB LINKS: Swim For Hope: www.swimforhope.co.za / www.facebook.com/lfctswimforhope Carina's official website: www.carina.co.za Little Fighters' website: www.littlefighters.org.za Sterling EQ's official website: www.sterlingeq.co.za CONTACT: For media information, photos and interview requests please contact: Mandie Erasmus Project Manager, Little Fighters Cancer Trust Phone:  +27 73 729 6155|  Email: mandie@littlefighters.org.za| -Ends-   N O T E S   T O   T H E   E D I T O R
The Little Fighters Cancer Trust supports children diagnosed with cancer and their families, by offering wide variety of individualized assistance, including, but not restricted to, provision of food and groceries, transport, clothing, furnishings, bedding, medication, medical equipment and 24 hour emotional support.       Parents of diagnosed children often lose or leave their jobs to be able to provide the special care and support required, which, together with the huge emotional strain of having a terminally sick child, often disables the family financially and emotionally. Little Fighters steps in to help create a support system in order for the children and their families to maintain their dignity, and with it, provide hope.
Promoting and advocating Childhood Cancer Awareness is another of Little Fighters Cancer Trust's priorities. Childhood Cancer is responsible for more child deaths than HIV/AIDS, Malaria and Tuberculosis combined. (South African Tumor Registry, 2011) Less than one third of actual childhood cancer cases are recorded in South Africa. Many children are misdiagnosed or not diagnosed at all due to a lack of awareness concerning the Early Warning Signs of Childhood Cancer. An increase in Awareness, also among medical staff, will lead to earlier diagnosis of childhood cancer cases, resulting in a higher percentage of survivors.
Sterling EQ is a South African instrumental pop group lead by Carina Bruwer on flute. The three-piece has performed over 800 shows in 11 countries, released 3 albums and a live DVD, and won 3 major music awards, most notably a 2011 South African Music Award.
For an open water swim to be official, crossings must be done in accordance with international open water swimming rules: Only one standard swimsuit (no wetsuit), cap and goggles to be worn, and swims must start and end on land, with no contact with support boats or crew allowed.